Via
Mad William
You have a 73% chance of surviving a T-Rex Attack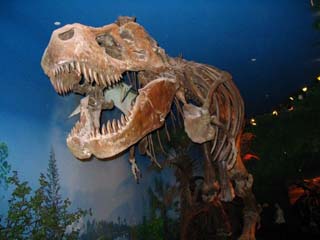 You have an above average chance of surviving a T-Rex attack. You are able to recognize what the real dangers are as opposed to the imaginary ones. Go team!
Boo hiss, I only got 88% of the Firefly quotes:
Your Score:
True Love
You scored 88% Firefly smarts and 100% Serenity smarts!
It's official. You know both Firefly and Serenity very well. Shiny! After all, it ain't easy, keeping all that information in your brainpan, whimsical as it may be. I bet you even know some of the Chinese quotes…Quick, who said, "Holy Mother of God and all her wacky nephews"?