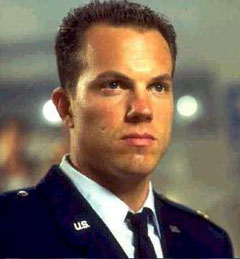 So I've been downloading Lost, and have eps 1 and 2 of season two. I know, I know, bad me for all that illegal stuff, but I'll end up watching it when it comes out over here, maybe. But as well as Lost I also went a-hunting for The Inside, and could only find episode 4 and later. So I borrowed 4 as a tester. And yes, to see Mr. Baldwin.[1]
Can someone explain to me why interesting shows die? And formulaic, uninspiring, dull shows live on? Hopefully The Inside will be released on dvd at some stage so I can purchase it. Tim Minear.net says that there are six unaired episodes as well as however many got shown. Must go look for more this evening.
Then again, the episode I watched might be a one-off. For the few among you who may have seen the show (anyone?) it was about a kid's murder. An 8 year old called Harry. Found dead in a swimming pool.
Linknotes:
– not too sure about his hair in this though ↩